Designing the perfect outdoor living area is tricky. What furniture works? Neutrals or bolds? How should you light it? Do you want a full bells-and-whistles kitchen or a simple grill? At Creative Living, we love to dream up stunning, functional outdoor spaces that reflect your style, and we take pride in working with you to create, tailor, and execute a vision. By way of inspiration, we asked our staff to point out their most coveted items in the store.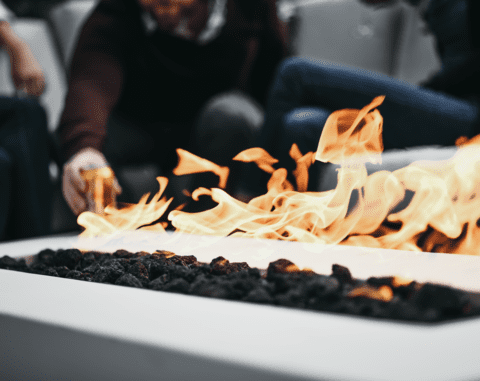 The Hot List:
Custom Art Panels
"Whether it's for a pop of color, to block the wind, or to hide from the neighbors, our custom outdoor art panels add just the right pizazz to your space. They look good all year long and add a unique touch to your yard. Custom-made in a variety of styles and finishes, these panels can help bring your style to life!"
—Micheline, Owner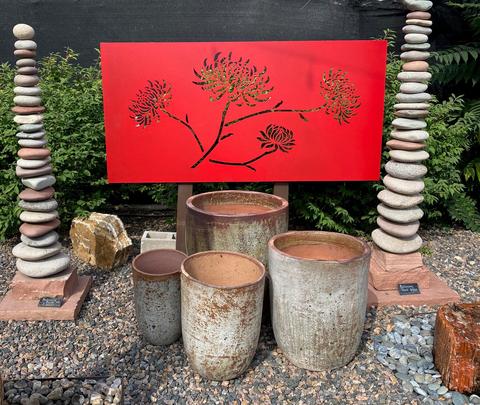 Les Jardins Solar Lighting 
"The table is set for a romantic dinner for two in the garden, and the candles blow out. This won't happen when you use this solar lantern to provide the desired amount of light, from bright to subdued."
—Kathleen, Design & Sales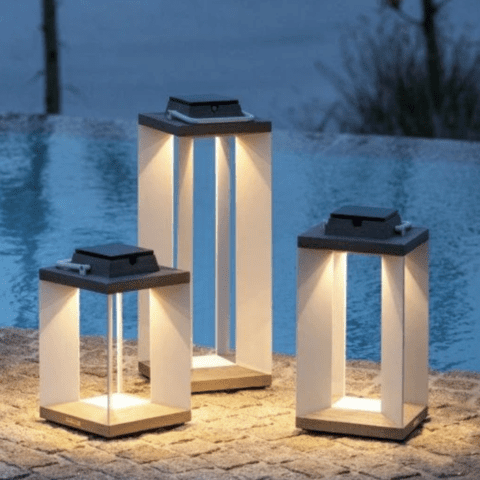 Maui Chair 
"The bold shape, sexy silhouette and eye-popping colors of the Maui Chair (as well as its corresponding ottoman) help make an enormous statement in your outdoor area. Whether used singly as a reading getaway or used with other Maui Chairs around a pool or fire pit, the visual appeal is only outmatched by its ergonomic design and comfort."
—Sandy, Design & Sales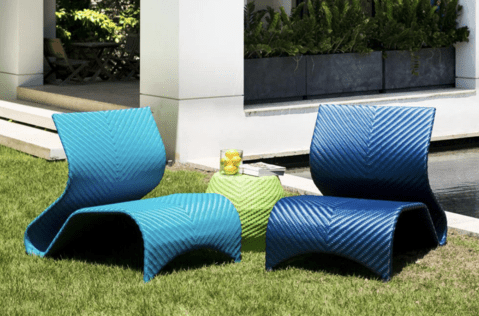 Alfresco Grills & Appliances
"I love the versatility and options available in this line of appliances. You can customize your space to suit your cooking needs without sacrificing style! The sleek lines and stainless steel finish complement any color outdoor kitchen and hold up well in the elements."
—Ashley, Outdoor Kitchen Designs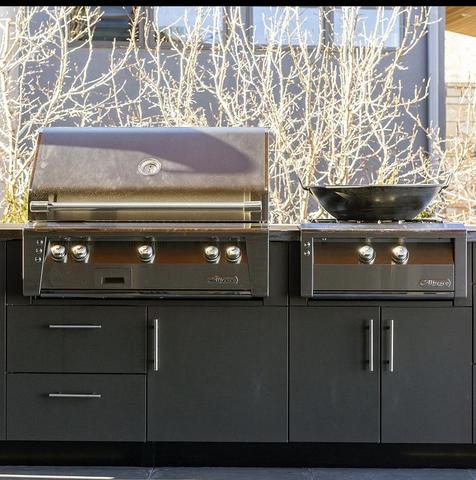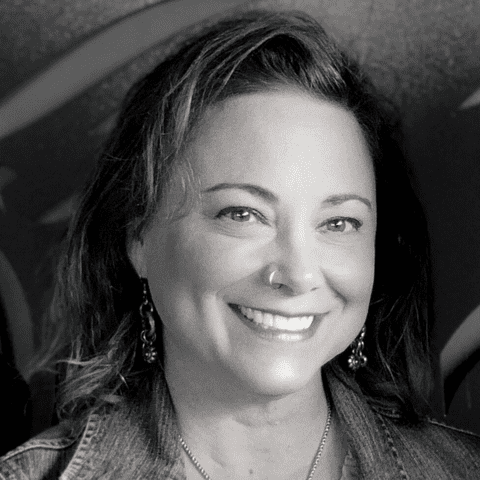 Micheline Stone // Owner
Micheline moved to Colorado in 2013 with her family from the Philadelphia area, where she graduated from Philadelphia Textiles with a Graphic Design degree. Her experiences led her to advertising up and down the East Coast, from Philadelphia to Miami. Driven to share her expertise and knowledge of the arts, Micheline achieved her Master's in Education and taught art to grade school students for several years. After raising her own family, Micheline decided to re-enter the retail side's design world, where she curates unique pieces and designs spectacular outdoor living spaces with a modern edge.
When she's not at work, you can find Micheline hiking with her husband and sons during the summer months, baking fabulous cookies and muffins for family, friends, and neighbors, and watching never-ending lacrosse games!