Modish. Curated. Exclusive.
Since 2011, Creative Living has been the premier source for modern outdoor patio decor in Denver. We are located in Denver's Santa Fe Art District neighborhood, rooted in the art community and feature many one-of-a-kind creations.
Up-scale, curated, and eclectic outdoor spaces are our passion.
Your exclusive resource for modern outdoor living decor, exterior design and custom outdoor kitchens in Denver.
Outdoor living can be upscale and exquisite. Browse through our premium collection of modern patio furniture.
Take full advantage of the fresh mountain air by preparing a well-crafted meal outside with a custom designed outdoor kitchen.
Uniquely designed for cozy comfort and fitting any style and space.
One-of-a-kind pieces made by local artists elevate any outdoor space.
Our designers and landscape architects are here to help you recognize your style, make selections, and arrange your space for maximum happiness!
Come visit our one-of-a-kind indoor/outdoor showroom located in Denver's Santa Fe Arts District — filled with a curated selection of exclusive and unique products developed for the Colorado lifestyle.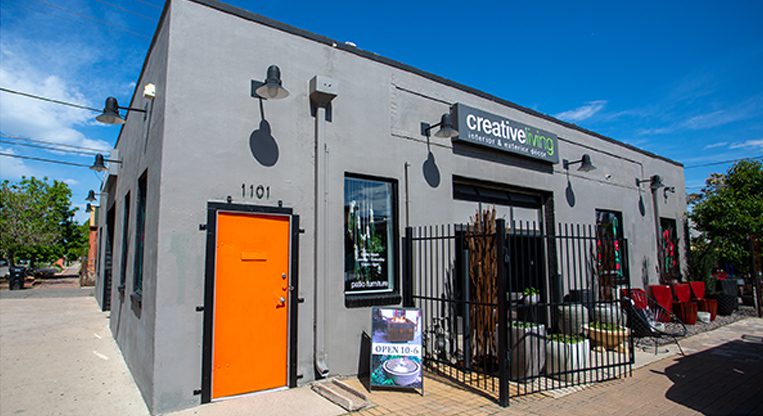 Address:
1101 N. Santa Fe Drive, Denver, CO 80204
Phone:
720-222-9509
BUSINESS HOURS:

March – August
Tues to Sat
10:00 am – 6:00 pm
September– February
Tues to Sat
10:00 am – 5:00 pm