Upgrading your outdoor living space doesn't have to be a warm-weather endeavor. One of the best ways to transform your backyard into a four-season mecca of relaxation is by extending its use from day into night. We've got you covered with a variety of styles across the spectrum of outdoor "night lights," so take a look below and let us warm up your patio today.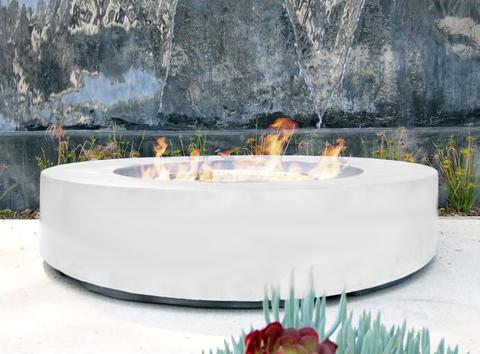 Burning Desire
We can't think of a better way to enjoy the great outdoors than from your own home, cozied up around a crackling fire pit, warming your hands and sipping a mug of something delicious. From sleek concrete fire bowls to minimalist steel fire tables, we've got the perfect modern design to complement your outdoor space and warm up your family gatherings at home. While our concrete features are regionally sourced, our powder-coated steel features are custom designed and made in-house with the highest quality burners supplied by local vendor Warming Trends. So grab a mug and a blanket—there's a fireside seat with your name on it.
Tip: The higher the BTU of your burner, the more concentrated the heat will be from the flames.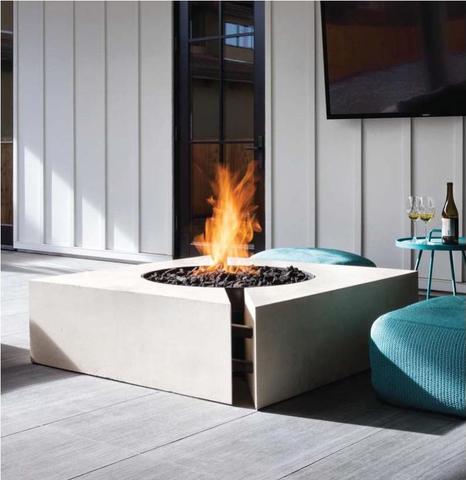 Warmed Through
If there's one thing we know about Colorado weather, it's that it can change on a dime. That's the beauty of an outdoor heater: A temperature drop of 15 degrees or the thermometer swing between day and night is no big deal when you've got a constant source of heat warming the air around you. With several outdoor heater lines similar to what you might find in restaurants—both standalone propane tower heaters and wall- and ceiling-mounted electric heaters coveted for their infrared, wind-proof heat—we can help make your patio space into an all-season gathering place.
Tip: If you're considering a wall- or ceiling-mounted heater, make sure you check the clearance regulations for mounting to certain exterior siding materials, such as wood.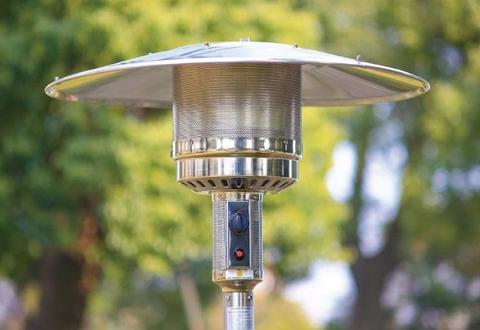 Glow In The Dark
Nothing sets the mood like the soft illumination emanating from an outdoor lantern, and our selection of LED, candle-powered, and solar lights span a range of colors, materials, and designs to add the finishing touches to any nighttime patio vignette. If you're looking to boost the ambience factor along your outdoor pathways, in your secret gardens, on a cozy porch, or simply at your backyard dining table, solar lights can add an artistic flair and warmth that you never knew you needed.
Tip: Solar lights are more decorative accents than high-powered sources of light; place them accordingly without depending on them for navigation in the dark.