Five piece stainless steel shaker-style door with 2 11/16″ wide stiles and rails and a center panel that can be plain stainless steel or powder coated with any color. Having quality outdoor kitchen doors and drawers is important in the outdoor space. Cabinets, access doors, drawers, or a door-and-drawer combo are all excellent ways to make sure you have everything within arms reach for outdoor cooking. Brown Jordan Outdoor Kitchens brings function, style and design together for outdoor living spaces through our eight exclusive outdoor kitchen doors and cabinetry that are built to last. The stainless steel cabinet doors and drawer fronts provide functional strength and durability, while our exclusive Brown Jordan Outdoor Kitchens color palette brings style and color to your outdoor living space.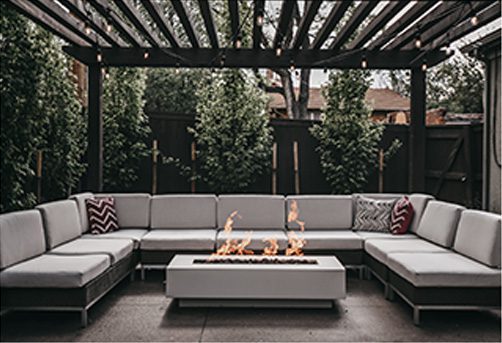 Outdoor living can be upscale and exquisite. Browse through our premium collection of modern patio furniture.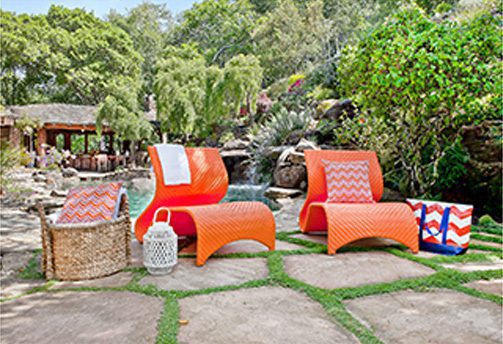 One-of-a-kind pieces made by local artists elevate any outdoor space.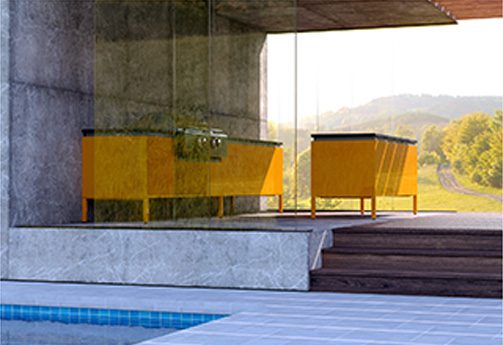 Prepare a well-crafted meal in the fresh mountain air with a custom designed outdoor kitchen.