This sleek, clean lined, patio loveseat gives a striking contemporary flair with an upscale appeal. Featured with rustproof extruded aluminum frame and scratch resistance finish in a sophisticated whitewash finish. This sofa is coupled with deep plush cushions and extra back frame support. The Park Lane Collection offers extraordinary comfort which set the ultimate relaxing tone for friends and families.
from $2330
Please call for availability.
Custom fabrics available
Measures W56.75″ x D32.5″ x H33.5″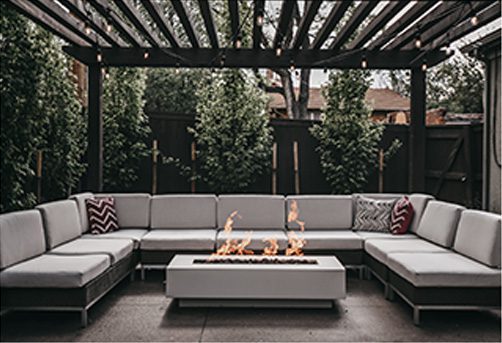 Outdoor living can be upscale and exquisite. Browse through our premium collection of modern patio furniture.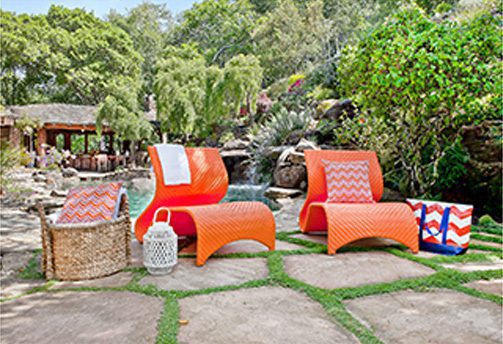 One-of-a-kind pieces made by local artists elevate any outdoor space.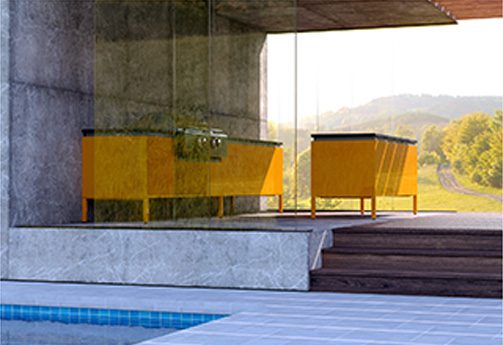 Prepare a well-crafted meal in the fresh mountain air with a custom designed outdoor kitchen.