Creative Living -
Modern Outdoor Furniture
in Denver
Serving Denver, Boulder, and Front Range Communities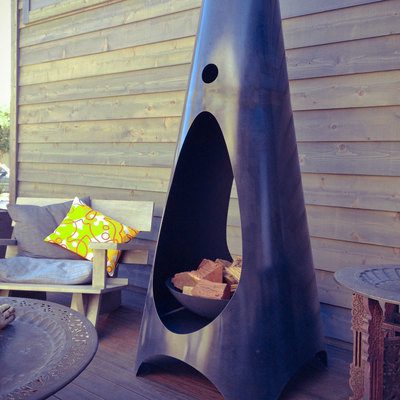 Creative Living - Modern
Outdoor Furniture and More
Creative Living is a team of premier modern outdoor furniture, décor, and design specialists located in Denver, Colorado. Our expert designers believe in custom-curated and eclectic exteriors, and we have a luxurious product line that turns your dream design into reality.
The Creative Living showroom lets our clients shop while comparing our wide range of exclusive outdoor features, including contemporary outdoor furniture, elegant fire pits, modern fountains, and one-of-a-kind art installations. Our state-of-the-art appliances and stylish outdoor kitchen design-build services are second-to-none and a simple visit to the showroom displays the elegance, style, and comfort we can bring to your home.
Creative Living was founded in 2011 with the mission to be your one-stop source for all things patio and furniture-related. With years of experience and an exclusive network of luxury outdoor features, we provide a service you can't find elsewhere.
Owner Micheline Stone recently released Creative Living's sister company, Artisan Outdoor Kitchens, specializing in fully-customized outdoor kitchens. Now you can both tailor your outdoor patio area while hosting beautiful dining experiences and turning your outdoor patio into a year-round living space.
Creative Living believes in providing an unmatched customer experience. We achieve this by giving you our undivided attention and understanding your vision while working with local artists who give you a tailored design for your outdoor patio. We locally source most of our design elements and include only the highest quality products for your outdoor space.
Your outdoor patio deserves the cohesive colors and accents and the highest quality fabrics and design materials. Whether you want to include an outdoor fountain or fire pit, or you simply need to match your patio throw pillows, Creative Living is here to help with projects of all sizes and scales. Stop into our showroom with your proposed measurements and reference images and we can guide you through the design process every step of the way. You can either set up your design consultation via appointment or walk-in and our design experts ensure compatibility and open communication. Build your timeless, beautiful outdoor patio with a design partner who cares about your vision.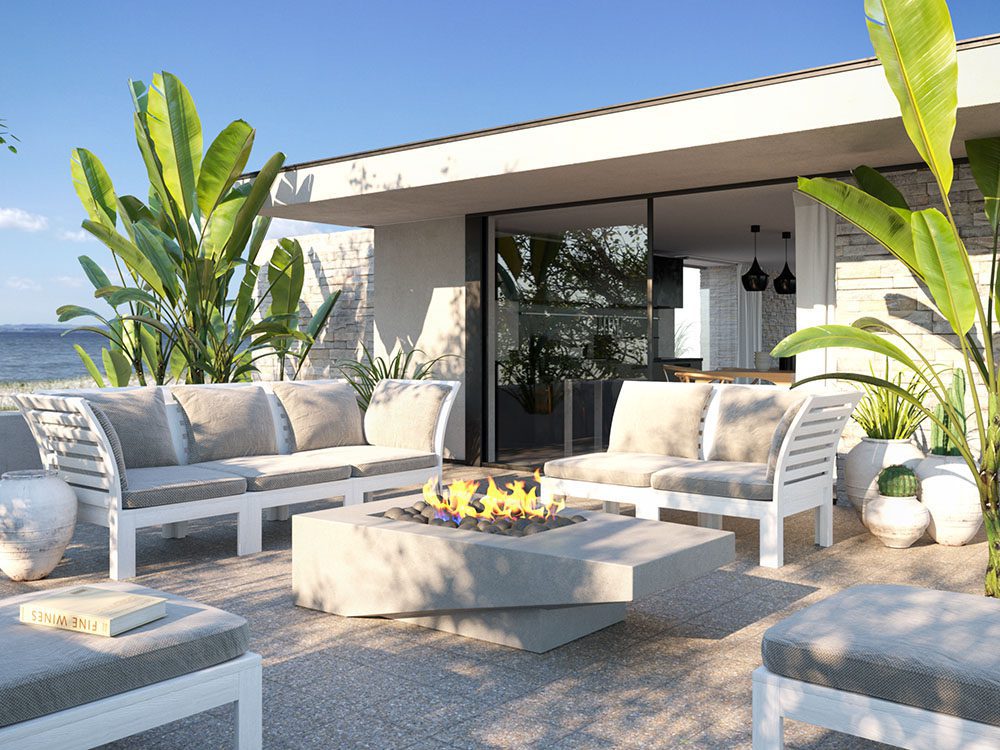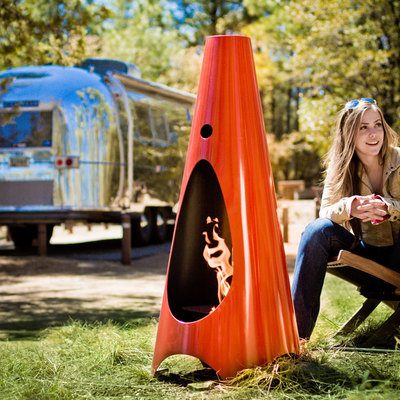 Outdoor Art Installations
Creative Living is proud of its partnership with many local artists, showcasing their latest and most unique creations and pairing our clients with their one-of-a-kind design elements. Make your outdoor patio your own with custom steel panels, outdoor sculptures, or carved stone fountains.
Why Choose Creative Living - Denver?
Creative Living is Denver's leading modern outdoor furniture and design company. Enjoy results that come from a tireless pride for every project. Whether installing a fire pit, art installation, or a more extensive outdoor renovation, our design specialists give you the treatment you deserve.
Start creating the life of your dreams and express yourself with your outdoor patio or kitchen design.